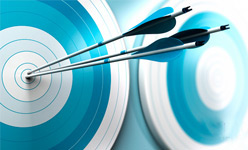 Advent of Internet, Technology, & Globalization has changed everything around us. Speed, distance, banking, communication...everything has a new definition now.
CCS ComSoft is an Indian startup software company, developing cutting edge business solutions for retailers and traders. Serving clients worldwide, it's doing especially well across Maharashtra, MP, Chhattisgarh, Andhra Pradesh.
A modest yet confident start-up in 1998 by two aspiring entrepreneurs is now operating from its own premise; having grown in size, turnover, staff, with a robust client base. What has not changed is the association of the two partners, and their focus.
Headquartered in Nagpur, we develop business solutions for Trading and Retail sectors that include small trading enterprises, supermarkets restaurants, hotels, grocery stores, pharmacy etc. Since we're based in India, we're able to offer development services at a very good price. All the solutions developed are Windows7/8 based and can be integrated into your business specific devicesseamlessly.
We owe our growth to several factors. Our domain expertise enables us to reduce our application specific costs; we also unfailingly meet all our project deadlines. Our dedicated team and policies leave no scope for compromise. Whether it is technology, innovation, or customer satisfaction - one slip and we'd have lost the steam long back. Our team has performed brilliantly under crises; having created their master strokes and best innovations using client feedbacks to their advantage.
CCS ComSoft Vision
To enable trading & retail businesses, like hotels, restaurants, supermarkets etc of varied sizes and nature to automate business without the burden of heavy technological overheads.
Our objective is to create reliable software solutions that'll simplify your business management tasks related to accounting, inventory, as well as man-management. Right from handling Front Desk & Accounting, organizing inventory records, to inter-departmental communication and maximizing profits & expanding your client base.
Our core values have remained unchanged over the years. "To offer high quality products & value for money to customers, keep the environment energized & conducive to learning for our team; grow through competence and share knowledge with those who need it"